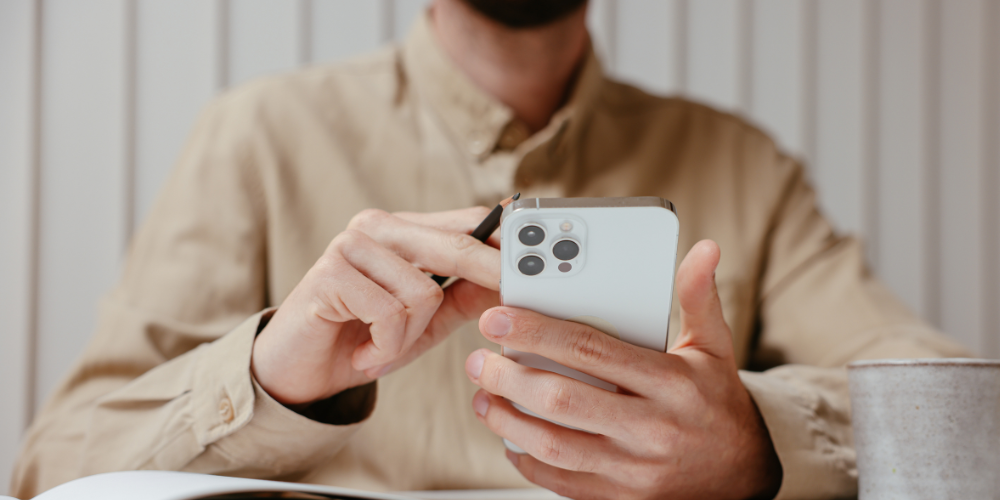 iOS camera settings allow you to take photos in all weather and light conditions. You can adjust many configurations to get perfect shots. However, when you close the application, all your actions are automatically reset to the default state. Modifying all the options every time you launch the Camera can be pretty inconvenient, especially when you are in a hurry. We will tell you about an easy way to save filter settings and share some secrets about using this feature.
Old Model Settings (On the Example of iPhone 7)
The overall look of the device's general settings is slightly different depending on the model. To save the last filter used in the Camera on older smartphones, do the following:
Open the general system settings by tapping on the corresponding icon.
Scroll down to "Photos & Camera."
Open this menu and go down to select the "Preserve Settings" option.
Here, you need to activate the "Photo Filter" toggle. You can also choose to save camera mode and live photo settings if you need to.
Thanks to it, you do not have to adjust the desired options every time you open the Camera. Now all your latest changes will be saved to the application's memory.
New Model Settings (On the Example of iPhone 13)
In new devices and systems, developers have separated the photo and camera application settings, so the steps are slightly different:
Go to device settings.
Find the line "Camera."
Open the menu "Preserved Settings."
Activate the "Creative Control" toggle.
Moreover, new system versions offer more options for saving, such as depth of field and exposure. After completing these steps, you will keep the last filter settings. Please note that the application does not save any custom preset but simply the latest changes. If you modify something while using the Camera, only the last active settings are saved.
Settings Available for Saving
The list may vary slightly depending on the device model and system version. There are a few settings that are really worth saving, so you don't have to adjust them every time you want to make a shot:
Camera Mode. By default, when you open the Camera, you get a photo mode. However, you can make it open video, time-lapse, slow-motion modes, etc.
Live Photo. Another special mode that allows users to capture moments. If it is activated, each of your photos will be like that after launching the application.
Night Mode, as the name implies, is ideal for night shooting. If you often take photos or videos at this time of day, saving the setting will save you time.
Exposure Adjustment. Focus, exposure, and face detection settings can take a long time, which is extremely inconvenient if you want to take a quick picture. Save these options to utilize them the next time you use the Camera.
Grid. It is a very useful tool that helps you monitor the composition and arrangement of lines in photos. Keeping it activated all the time is not superfluous.
Creative Controls. It will save any recent changes, including all those listed above.
The Camera app is a standard, default tool that many users underestimate. However, it offers some pretty good options for taking great shots. If you find yourself frequently taking photos or videos in the same conditions, it might be worth saving these settings so that you spend less time on adjustments and don't miss out on the fun.
Do you think the opportunity to save the last active settings is useful for you? How often do you set up your Camera manually? Or do you prefer automatic settings? Use our guide to get the most out of this app and share it with your friends!