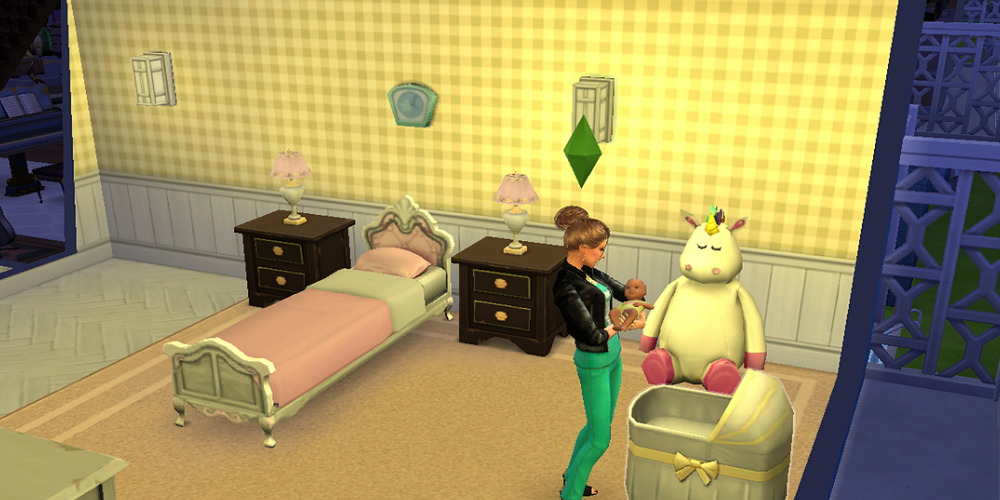 The Sims 4 was released in 2014, and since then, the game has got a lot of new content. Thirty DLCs brought a vast list of features to the original game setup. The Sims 4 team has announced that a new pack will be coming to the game in 2022, and it will be about celebration.
Right now, you can encounter four types of DLCs for The Sims 4. Expansion packs are considered the biggest of them as they bring to the game broad locations, clothes, and tasks. On the contrary, kits, being the smallest DLCs, just add several new designs.
You can catch a glimpse of the presentation on The Sims 4 Twitter. The team explains what the players can wait for in the next three months of 2022. There will be some free content relating to food, but no more details. The biggest announcement is, of course, the celebration pack, which potentially could be about wedding party arrangements. Two kits will also make an appearance, although their themes are still to be discovered. An exciting part is a collaboration with the Sims community, as it is known for a lot of interesting and unique ideas, so the players can certainly expect some intriguing content in the new release.
Community reactions to this announcement are mixed. Sure, players are excited to see more new content in the game, but it has been a long time since the last full expansion pack. The fans are also questioning whether they will eventually get The Sims 5, as this prolonged focus of the company on The Sims 4 makes them think that the so awaited release is not coming soon. This announcement describes the content only for the next three months, which means that there is still a lot of stuff to come in 2022 for The Sims 4 players.
What new expansions would you like to see? Are you excited about the upcoming release? Share your opinion in the comments below.