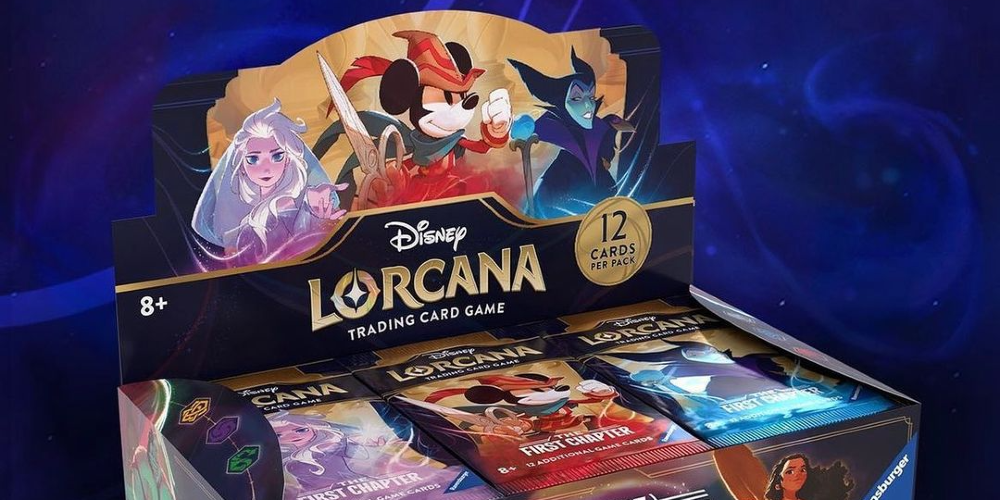 Disney Lorcana is an upcoming card game from Ravensburger that will be released this August. It's set to capture the interest of players and collectors alike, with over 200 game cards available in various forms. This article will discuss its availability, starter decks, collector sets, and other related products.
Disney Lorcana will be available throughout the United States, Canada, United Kingdom, France, Germany, Switzerland, Austria, Belgium, and Benelux starting in August 2023. The First Chapter edition will feature three different Starter Decks containing 60 cards, each split into two "inks" such as Amber & Amethyst or Steel & Sapphire.
These Starter Decks also include one booster pack containing 12 randomized cards with one foil card and two rare or legendary rarity cards inside. Additionally, there is a larger Collector Set called Illumneer's Trove, which includes eight booster packs along with 2 deck boxes plus a player's guide and themed storage box – making it the biggest collectible set at launch.
In addition to all these goodies, there are some unique features that make Disney Lorcana stand out from other card games on the market today – particularly its story-driven gameplay system based on classic tales from Disney movies such as Mulan or Hercules. Players can choose their favorite characters to build a deck around while exploring an enchanted world filled with heroes & villains alike.
Finally, there are more uniquely themed products such as playmats for gamers to use while playing the game; card sleeves that protect your favorite cards; deck boxes for safe-keeping; and portfolios for collecting your favorite art pieces from the Lorcana World! All these items are expected to be available at launch alongside English, French or German versions of The First Chapter edition itself.
Conclusion
With its release this August, Disney Lorcana looks set to become one of the most beloved card games amongst players old & new alike! With over 200 game cards in various formats, not only can you play, but you can customize your experience too by picking up some additional themed items like playmats or even portfolios if you want something special! And don't forget about four sets being released every year, so keep an eye out for what's next from Disney Lorca - who knows what surprises await us all!